Phone Us
817-416-9366
Hours of Relaxation
Sunday 10am-6pm
Monday 9am-6pm
Tuesday 9am-6pm
Wednesday 9am-6pm
Thursday 9am-6pm
Friday 9am-6pm
Saturday 9am-6pm
Want to work for CWS? Click Here
SOUTHLAKE
1251 E. Southlake Blvd.
Southlake, TX 76092
Located in the Shops of Southlake with Central Market. We are next door to Sleep Number.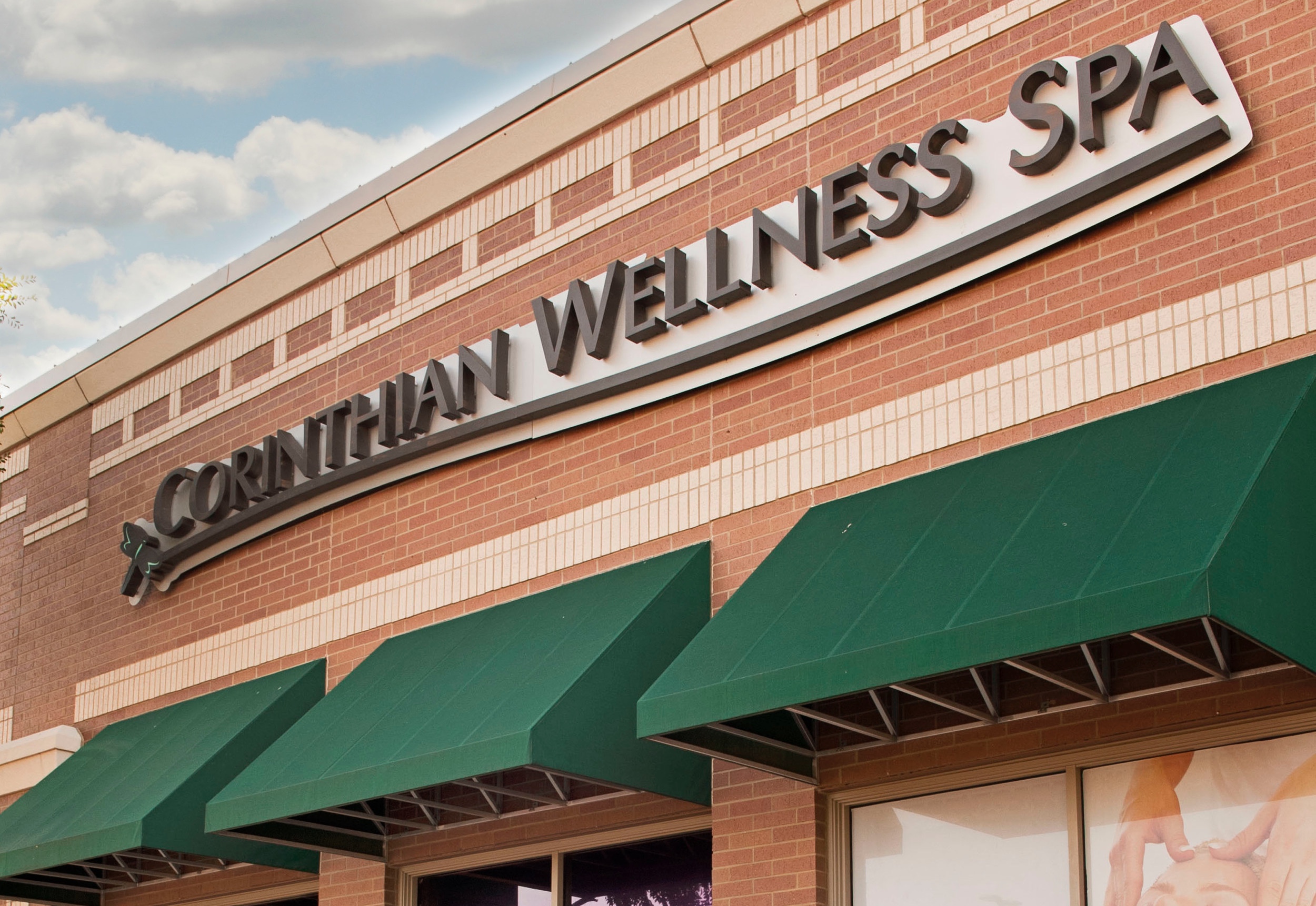 Corinthian Wellness Spa Policies
Spa Information and Etiquette
We strive to provide our guests with a relaxing environment and private escape. We ask that you respect other spa guests by keeping cell phones and electronic devices on silent and in lockers. Should you need to use your phone, please return to the lobby. For the privacy of our guests, cameras, or any camera-capable devices are not permitted for use in the relaxation or changing areas.
Booking and Spa Parties
We always recommend booking your appointment as soon as possible to ensure your desired reservation date and time. Holidays and weekends book well in advance, so call early to celebrate with us.
We are happy to accommodate spa parties. Please contact us with as soon as possible prior to your event to speak with a group reservationist to begin planning your spa party.
Arrival Time
In order to thoroughly enjoy your experience, we ask that you arrive 15-20 minutes prior to your scheduled appointment. This will allow time for you to check-in, change and enjoy a delightful bite or beverage before your services. Arriving late could result in a shortened service time. Appointments will end at their scheduled time so that our next guest will not be delayed.
Comfort
We have private locker rooms and changing rooms. Upon arrival, our hospitality members will show you to the locker room and provide you with a private locker for your personal belongings. Please leave valuables at home, we are not responsible for lost items. For a complete experience, we will provide a plush spa robe and spa sandals. Our locker rooms are equipped showers and fresh towels. Luxurious toiletries and hair products and tools are provided for complimentary use.
During Treatment
To avoid possible irritation, we recommend shaving 24 hours prior to body exfoliation treatments or men's facials.
During body treatments, undergarments are optional based on your comfort level. Professional draping is performed during your service for your privacy.
Cancellation Policy
It is our goal to honor both our spa guests and our service providers. We require a 24 hour cancellation notice for all individual services, and a 48 hour cancellation notice for packages and any groups. All reservations will be reserved with a credit card. Rescheduling after the respective cancellation notice, will result in a 50% charge of your totaled services. Missing or cancelling the appointment day of the scheduled reservation will be a 100% charge of your totaled services. For groups, one group lead will be held responsible for rescheduling or cancelling services and for any cancellation charges. Services and prices are subject to change.
Health Considerations
It is our mission to promote your well-being. Before booking any appointments, please speak to our reservationist if you are pregnant, have allergies, high blood pressure, any physical aliments or disabilities so we do not interfere with medical conditions. If you are pregnant, have recently had surgery, or are a cancer survivor or undergoing treatment we may ask that you provide a service release note from your physician before receiving services.
Minors
For the privacy and consideration of our spa guests, children 12 years of age and under are not permitted in the spa. Minors ages 13 to 15 must be accompanied by an adult. To respect your needs and the needs of our therapists, an adult must be present during massages on minors ages 13 to 15. A parent or guardians signature is required for anyone receiving services under the age of 18. We thank you in advance for your cooperation.
Gratuities
Gratuity for your outstanding service is greatly appreciated, and is not included in our treatment prices.